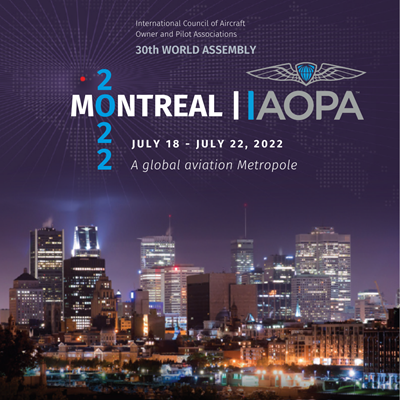 IAOPA 30th World Assembly
July 18-22, 2022, Montreal, Canada
The Canadian Owners and Pilots Association (COPA) is pleased to announce that the International Council of Aircraft Owners and Pilots Associations (IAOPA) 30th World Assembly will be taking place next year in the beautiful city of Montreal, Canada. This event will bring together General Aviation individuals and associations from all over the world for three days of workshops, discussions and celebrations.
The IAOPA 30th World Assembly will be taking place on July 18th- 22nd, 2022. Registration for the event will be available soon. For more information please visit COPA's website here. For more information on sponsoring this event please click here.
Please note that all public health guidelines at the time of the event will be followed.